← Back to Blog
50 Guest Posting Sites for SEO in 2023
September 4, 2023
Guest posting is an indispensable tool in the SEO toolkit. It's not just about link building; it's a multifaceted strategy that helps in brand building, networking, and authority establishment. But where can you guest post? That's the million-dollar question.
In this article, we'll provide you 50 guest post sites that can give your SEO a significant boost in 2023.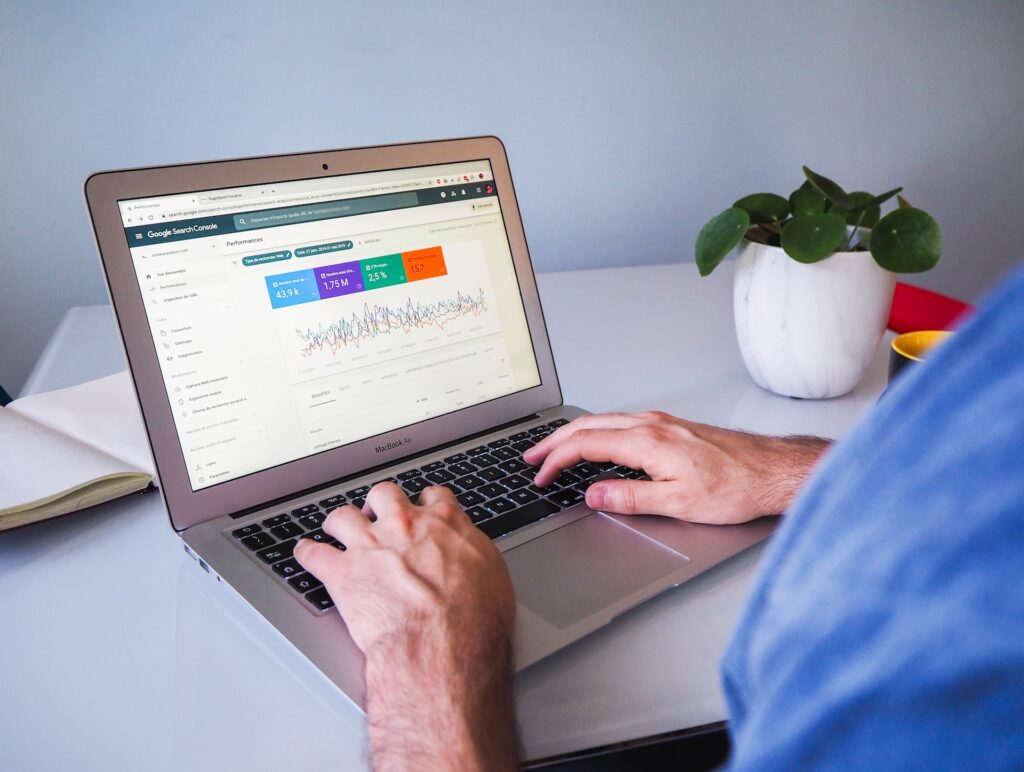 Compiled List of 50 Guest Posting Sites
Here is a curated list of 50 websites where you can submit guest posts. This list is a compilation from various sources, ensuring a diverse range of topics and domains.
Digital Marketing Blogs
Travel & Tourism Blogs
Finance Blogs
Sports & Fitness Blogs
Health Blogs
Home & Garden Blogs
Jobs & Education Blogs
Arts & Entertainment Blogs
Real Estate Blogs
Escape Artist – DA 64
Wiki Web Post – DA 9
Hobbies & Leisure Blogs
Craft Gossip – DA 70
The Bark – DA 59
News, Media & Publications Blogs
The Guardian – DA 94
The HuffPost – DA 94
Entrepreneur – DA 91
Food & Groceries Blogs
The Kitchen – DA 86
One Green Planet – DA 73
Law & Government Blogs
Politico Magazine – DA 92
Find More Sites Through Backlink Cafe
Want to go beyond this list and tap into more guest posting opportunities? Backlink Cafe offers a streamlined solution.
Our platform specializes in link building by matching you with domains that align with your specific keywords and URL. After you've reviewed and approved these domain matches, you can place your order directly on the platform. Backlink Cafe takes it from there, overseeing the verification process and monitoring the indexing status of your backlinks.
What also sets Backlink Cafe apart is its pay-for-results model. Your funds are securely held in escrow until the link is not only placed but also indexed, ensuring you only pay for tangible outcomes. Plus, the backlinks you gain through the platform are indistinguishable from organic mentions, making them a seamless addition to your link profile.
So, if you're aiming for a guest posting strategy that's both efficient and customizable, Backlink Cafe is your next stop.
Why Guest Posting?
Guest posting isn't just a tool in your SEO toolbox; it's the whole workshop. While link building is the most talked-about benefit, guest posting offers a smorgasbord of advantages that often go unnoticed. It's your platform for showcasing expertise, sharing insights, and even sparking industry conversations. In essence, each guest post is a new door opened for collaborations, partnerships, and long-term relationships in your field.
Imagine writing a well-researched, insightful article on a high-authority site in your field. Not only does this earn you a quality backlink, but it also puts your name and expertise in front of a new, broader audience. Over time, these guest posts accumulate, and so does your reputation. You start to be seen as an expert in your field, someone people turn to for advice, insights, and solutions. This kind of reputation is invaluable and can lead to other opportunities like collaborations, partnerships, and even business deals.
So, the question isn't really "Why should you guest post?" but rather "Why haven't you started guest posting yet?"
How to Find Guest Posting Sites
Finding the right platforms for guest posting doesn't have to be a guessing game. There are systematic ways to identify sites that not only accept guest posts but are also relevant to your niche. Here's a step-by-step guide to streamline your search:
Step 1: Use Search Engine Queries
Start with basic search engine queries to find guest posting opportunities. You can use specific search operators to narrow down your results. For example, typing "guest post by" or "guest article" along with your industry keyword can yield targeted results. Here are some search strings you can try:
"your niche + guest post"
"your niche + write for us"
"your niche + guest article"
"your niche + contribute"
Step 2: Check Industry Blogs and Forums
Many industry-specific blogs and forums have sections dedicated to guest posting opportunities. These platforms often list websites that accept guest articles, providing you with a ready-made list to explore.
Step 3: Utilize Social Media
Platforms like Twitter and LinkedIn can be goldmines for finding guest post opportunities. Use hashtags like #guestpost or #writeforus along with your niche keyword to find posts from sites looking for guest contributors.
Step 4: Analyze Competitor Backlinks
Tools like Ahrefs or SEMrush can help you analyze where your competitors are getting their backlinks from. This can reveal sites that may also be open to guest posts from you.
Step 5: Quality Check
Before you reach out, make sure to vet the site for quality. Check their Domain Authority (DA), read some of their articles, and look at the engagement level of their posts. This will give you an idea of whether the site is worth your time and effort.
Step 6: Outreach
Once you've identified potential sites, the next step is to reach out. Craft a compelling pitch, clearly stating what you can offer to their audience. Make it personalized; generic pitches are easy to spot and often ignored.
By following these steps, you're not just stumbling upon guest posting sites; you're strategically identifying platforms that can add real value to your SEO efforts. This methodical approach ensures that each guest post you write serves a specific purpose in your broader SEO and content marketing strategy.
Wrapping Up
So, you've made it to the end of this jam-packed guide, and now you're armed with a killer list of guest posting sites for 2023. But let's not forget, guest posting is more than just a backlink bonanza; it's your golden ticket to brand building, networking, and becoming an authority in your field. And hey, if the idea of sifting through hundreds of sites feels overwhelming, Backlink Cafe has got your back. It's like your personal link-building concierge, matching you with the perfect domains and even holding your payment in escrow until your link is live and kicking. So why wait? Time to make 2023 your year of skyrocketing digital growth.
Frequently Asked Questions (FAQs)
Q1. What are the different types of guest posting?
Guest posting can be categorized into several types based on objectives and arrangements. There are 'Sponsored Posts,' where you pay to have your content featured; 'Contributor Accounts,' where you regularly contribute articles; and 'One-Off Posts,' where you submit a single article with no strings attached. Each type serves different goals, from brand exposure to backlink acquisition.
Q2. What are guest post blogs?
Guest post blogs are platforms that allow external contributors to publish articles on their websites. These blogs often belong to high-authority domains in specific niches and offer guest posting opportunities to enhance their content diversity and reach a wider audience.
Q3. What are the requirements for a guest post?
Requirements can vary by site but generally include original, high-quality content that aligns with the blog's niche. You'll often need to adhere to specific formatting, word count, and may need to include certain types of links or keywords. Always check the site's guest posting guidelines before submitting.
Q4. Is guest posting safe?
Yes, guest posting is safe as long as you're adhering to SEO best practices. This means choosing reputable sites, creating high-quality content, and avoiding spammy link-building tactics. It's all about quality over quantity.
Q5. Is guest posting in demand?
You bet it is, and here's something to sweeten the deal: many companies are so keen on link building that they allocate hefty budgets for it, ranging from $1,000 to $15,000 monthly. So, not only is guest posting a fantastic strategy for SEO and brand building, but it's also an avenue that could significantly boost your income.
← Back to Blog